Posted by QS Staff on Sep 7th 2020
Did you know Quik Stage portable stage decks make perfect camera platforms? We sell a lot of them especially right now with churches looking to reopen anyway they can, including outside services. Camera platforms can be made in many sizes but the most common size we sell is 4 x 4 and 4 x 6.

Camera platforms need to be completely stable to eliminate camera shake especially if the operator is on the platform and our cross brace system for the legs offer the perfect solution to eliminate shakiness. Camera platforms are quick and easy to set up. They can be used indoor or out and most importantly, they are affordable and in stock ready to ship factory direct. Buy factory direct from Quik Stage and save.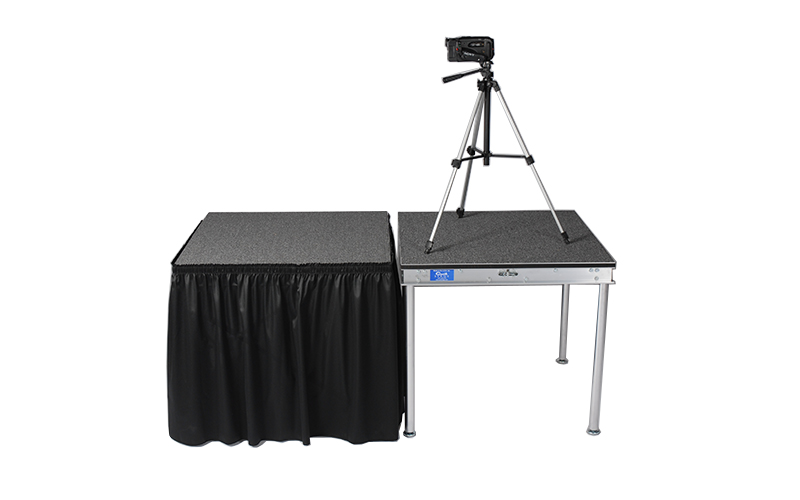 Quik Stage camera platforms are a great way to keep your camera or projector equipment remarkably stable and minimize or eliminate any shakiness on your platform. Many churches, event venues, production companies, and more move toward online streaming which means that they are seeking ways to keep their video quality at its best in order to keep their audience engaged. What would be better than to invest in a Quik Stage camera platform that will provide superior stability for your equipment?
Call or e-mail for a quick price quote or order on line at www.quikstage.com