Posted by Jim Feneis on Sep 7th 2020
As a portable staging manufacturer, we sell to many markets including churches and more specifically, to new church planters. For those of you who are unfamiliar with term, Church Planting is when a church organization starts or plants a new church in a specific location and starts from scratch usually in a rented location so they are totally portable. Being portable means you load all your gear in and out every Sunday with mostly volunteers so products like portable staging have to be light weight to handle, quick and easy to set up with minimal training and most importantly, it needs to be built to take the abuse of being set up and down 52 weeks a year.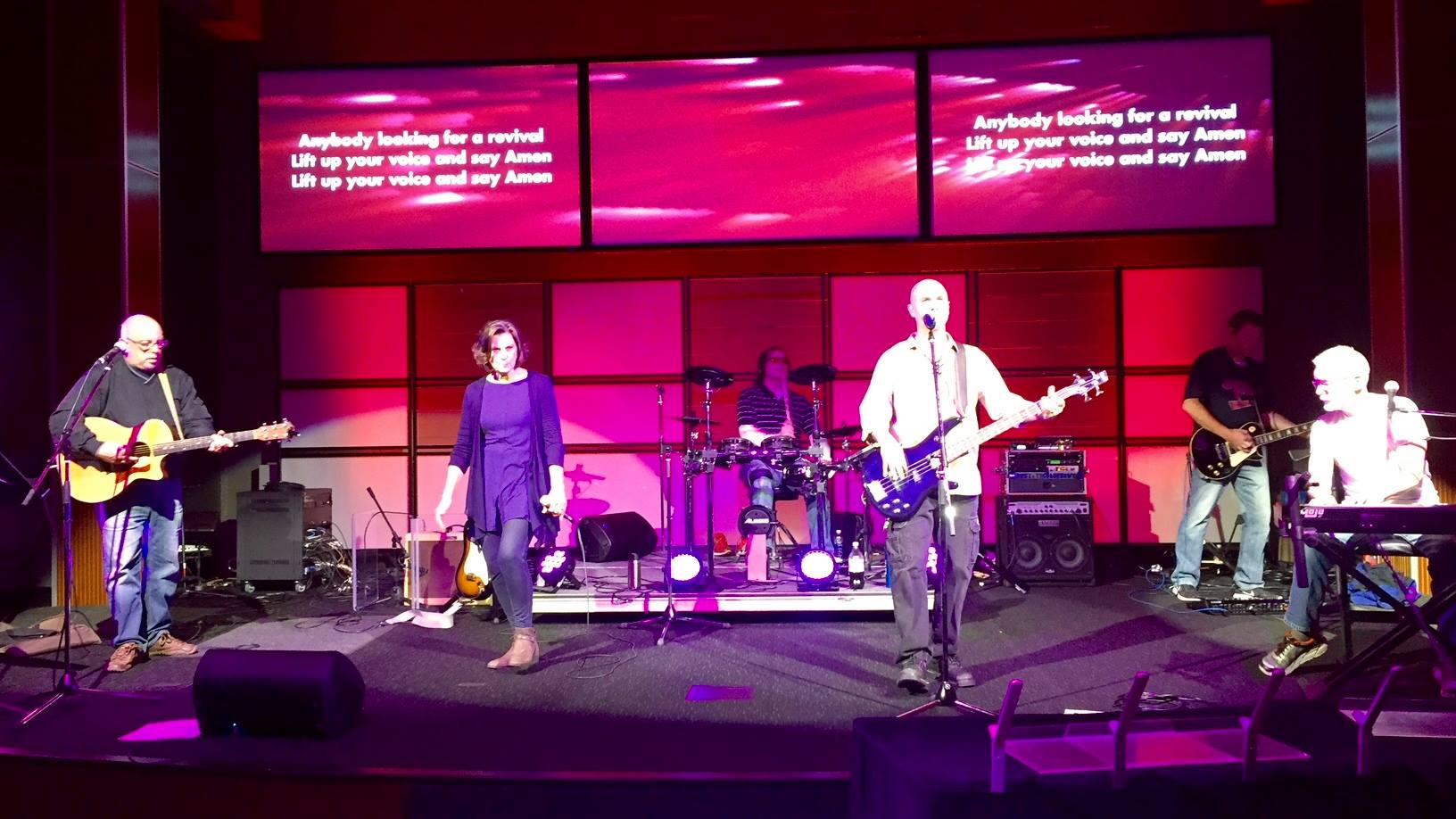 As the owner of a staging company, I was first introduced to the portable church concept in the late 90's and saw the explosion of new church plants opening everywhere and by 2006, we introduced a totally new stage design concept that our engineers and myself designed specifically for the portable church market. We knew it had to be lighter to carry than our competitors but still strong enough to take the abuse of being set up every week. Not only were we able to come up with our unique stage design that was lighter, were were also able to make it more affordable. We keep a large inventory of parts and finished stages in our MN factory warehouse ready for quick shipping so no more long lead times like other manufactures. The unique Quik Stage portable stage design, without question is the perfect stage for any church plant plus any other portable or permanent church.
Quik Stage portable stage decks not only make great stages, they can also be used for Drum Risers, Keyboard and Guitar Risers, Camera Platforms, Seating and Choral Risers plus Tables and Platforms. If you are a new church plant, portable or permanent church and are considering a new portable stage, you need to check out our web site and see what we can offer you. If you need help figuring out what you need, just call us at 1-877-783-7373 and let one of our friendly staging professionals design a stage and do a no obligation price quote for you. Quik Stage works closely with many church planting organizations and denominations including ARC, Stadia and many more. We also work with many production or design companies who work specifically with churches and church planters who specify Quik Stage portable staging in there design packages. Ask your design company to specify Quik Stage quality stages.
Quik Stage portable stages are made in Minnesota, USA. Buy American quality and buy factory direct and save.